Moving Home Mortgage Advice
Open from 8am to 10pm
Our journey
starts here
It has been said that moving house is one of the most stressful things in your lifetime. Rest assured, my team of mortgage brokers and I have the knowledge and experience, partnered with the latest technology, to make the whole home moving process as stress free as possible. Your dedicated UK Moneyman mortgage advisor will be on hand every step of the way, offering clear and simple mortgage advice, from your initial call to getting the keys and beyond. You'll be in safe hands with us!

A minimum deposit of 5% of the new purchase price is usually required. This can be in the form of equity from your property sale, a remortgage to raise funds, a gift from family (bank of mum and dad) and/or your own savings.
The more deposit you have available, the lower the loan to value will be on your purchase, giving you access to more competitive mortgage deals.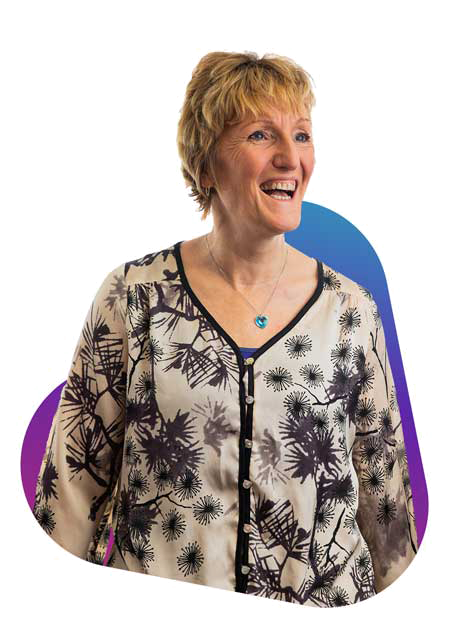 Meet Annie, one of my
moving home mortgage experts
"The moving house process have changed over the last few years. Housing in popular areas is in demand and it's defiantly a sellers' market at the moment. There's never been a more important time for home movers to be 'mortgage ready' before looking for properties.
My previous role in a high street bank, meant I could only provide mortgage advice to customers 9-5 Monday to Friday which was really frustrating.
Commitments such as working hours, after school activities, child care problems and getting joint applicants together are not problem now. Flexibility around work patterns and family commitments are key here at UK Moneyman.
It's rewarding to speak to customers at a time that suits them, they're not rushing and stressed and able to listen and understand.
My colleagues and I work evenings until 10pm and weekends, helping customers who are looking to move home by giving them an idea of how much they can borrow, how much this will cost and also producing agreement in principle certificates."
Your dedicated mortgage advisor will discuss the different mortgage types available to you and find the best option suited to your individual circumstances.
Fixed rate mortgage
Fixed rate mortgages offer you financial stability. Your interest rate will be fixed for a set period of time, meaning your monthly mortgage repayments will remain the same.
Variable rate mortgage
A variable rate mortgage is opposite a fixed rate. Your interest rate will go up or down in relation to the Bank of England base rate or your lenders standard variable rate (SVR).
Tracker mortgage
A tracker mortgage is a type of variable rate mortgage where your interest rate tracks the Bank of England base rate at a set margin, for example 1.5% above or below it.
Offset mortgage
With an offset mortgage you have a bank account which is linked to the mortgage. The bank account doesn't attract any interest but whatever you deposit "offsets" against your mortgage balance. So, if you have a £100,000 mortgage and £15,000 in your savings pot you only pay interest on £85,000.
Why use UK Moneyman?
We work for you
Unlike most mortgage brokers, we are not partnered with any estate agents, bank or builder and have your sole interests at heart. Our mortgage advisers are available 7 days a week 8am – 10pm to help and guide you throughout the whole process.
Don't take our word for it
Here's what our customers have to say
Malcolm's
Moving Home Guides
Let's
get mortgaging!
Call free 8am to 10pm