Club Benefits
Made to simplify your mortgage life
24/7 Monitoring
No matter the time, the place and how far into your term you are. You will be able to compare 1000s of great mortgage deals.
Personal Dashboard
There is no easier way to manage your mortgage. You dashboard will include everything you need to know.
Personalised Report
Every month you will get an update straight to your inbox. We will crunch the numbers to let you know if you are on the best deal.
Mobile App
Monitor your mortgage from the palm of your hand or on desktop. You will never miss an opportunity to save.
Live Property Valuation
Review the value of your property, 24/7. You will always know how much your property is worth.
Challenge your
Mortgage Everyday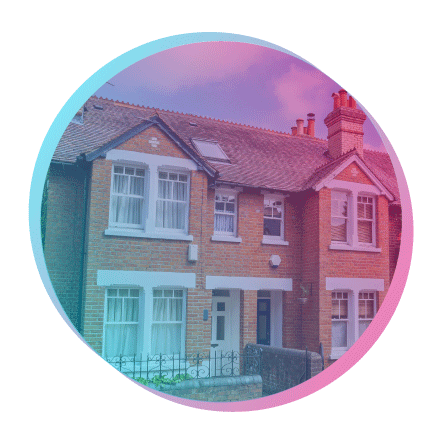 The Value of Your Home
Property values are ever-changing.
The Mortgage Club allows you to access the up-to-date value of your home as and when it changes, so you're always in the know.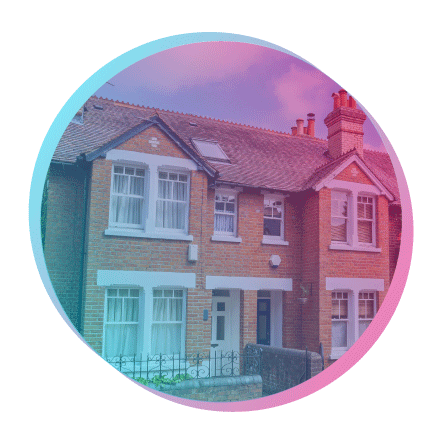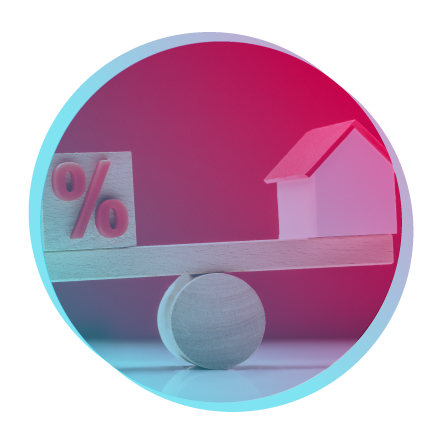 Your outstanding mortgage balance
The Mortgage Club keeps track of the equity in your home.
With every monthly payment you make, you could qualify for a cheaper deal. The Mortgage Club knows how much you have left to repay, and takes it into consideration 24/7 to see if you can get a better deal.
100 Other Factors
So much affects your mortgage, from your age, your length of employment, to new offices being built in your area.
The Mortgage Club takes all these into account when searching for mortgage savings.
10,000 Other Mortgage Products
The Mortgage Club challenges your deal against the WHOLE market.
The Mortgage Club knows as and when any and all products are added and removed, and checks them instantly to see if you can save.
The Mortgage Club FAQs
How does The Mortgage Club know I'm on the best deal?
The Mortgage Club is powered by Dashly, an innovative platform that uses a combination of the information you provide, various algorithms and real-time data to monitor your mortgage. By signing up, you can make sure that you are on the most suitable mortgage deal, no matter how far into your term you are, free of charge!
Is The Mortgage Club really free?
Yes, joining The Mortgage Club really is free! Users can benefit from being able to monitor their mortgage(s) at any time, with no cost to them. If a better deal does become available, a member of our team will be in touch to book your free mortgage appointment. Should you take up our recommendation for a remortgage or product transfer, some fees may apply. All of these costs will be outlined to you during your free mortgage appointment.
Can I monitor more than one mortgage?
Yes, this is possible! Simply create your account & then when you need to add another mortgage, click on "mortgages", then click "+ Add New Mortgage" & run through the necessary steps. If you remortgage or product transfer with us, your dedicated case handler will help you to update your dashboard to reflect the new deal.
What do I need to sign up to The Mortgage Club?
Creating a profile on The Mortgage Club is quick & easy! Everything you will need to set up your account will be found on your most recent mortgage statement or the Key Facts document you received when you took out your current mortgage. This includes loan amount, term details and monthly payments.
What is Dashly?
Dashly is the platform that allows you to monitor your mortgage. In partnering with Dashly and creating The Mortgage Club, we aim to further the customer experience by allowing you to track your mortgage & property value at any time, 24/7. Dashly is a secure platform that does not impact your credit score & can only be accessed by you or your mortgage broker.
Our Customers Love Us
2000+ 5-Star Reviews
Derek
They were great when handling our mortgage application even though it was a bit different to the normal one. Highly recommended
3 days ago
Michelle
The team at UK Moneyman have been excellent, really informative, providing sound advice with no judgement and supporting the best possible way forward for myself. I would definitely use the team again, they've made the whole process simple and...
2 weeks ago
Lawrence
Great company to work with, very helpful and excellent communication. Chris and Jo did a great job with our application. I highly recommend.
2 weeks ago
Gemma
Excellent speedy service and always available to work around the best times for us, including calls at weekends
1 month ago
Gillian
Having dealt with Leo previously I knew I would be getting a brilliant service and a good deal.
1 month ago
Karen
Very helpful.Quick response to any questions or concerns. Selected the right product to meet our requirements.
1 month ago
Stephen
We went to the Moneyman to start with regarding a new mortgage only which went really smoothly and everything was explained in simple terms at our request Malcom made it feel at ease . Once i had the confidence with them we asked them to help with...
1 month ago
Victoria
Jenna was very quick to sort out my mortgage, it was very straight forward and easy.
1 month ago
John
UK money man are excellent and have walked me through every stage of both the initial mortgage process and the remortgage two years later, couldn't recommend them enough!!
1 month ago
Antonia
Matt Collinson and Meghan Robinson were absolutely wonderful. Provided updates, always avaliable and dealt with our mortgage so quickly! We had a mortgage offer within 2 and a half days and they sorted it all. Absolutely over the moon and would...
1 month ago
Babak
So fast and brilliant services which surprised us and the agent by receiving the mortgage offer less than one week. Malcolm is very responsive
2 months ago
Alistair
We used UK Moneyman for our first mortgage back in 2021. When it came to remortgaging, we confidently used their services again. Chris has been fantastic at reassuring us around the changes in interest rates and explaining everything clearly. Meghan...
2 months ago
Hannah
The whole team at UK Moneyman have been so friendly and helpful, whilst also providing an excellent service and securing me a mortgage offer really quickly. Even when there were questions and changes, they went over and above to help and always came...
2 months ago
Sarah
Fantastic service from Tom Bowes
3 months ago
Brooke
Excellent service, great communication & highly professional
3 months ago
Khristopher
Malcolm and Meghan did a great job with my application which due to a chain breaking down had to be done for two different properties, was kept informed throughout and they made me aware of changes in the market i didn't know about. Would happily...
3 months ago
Hilary
Matt and Wendy worked tirelessly and creatively to reach a great mortgage outcome for me in what was a less than straightforward journey. The commitment and advocacy was fist class and communication, always excellent. Matt really earned his broker...
4 months ago
Nina
I'm very happy with the services UK Moneyman have been providing during my buying process so far. I'm a first-time buyer so it was very important to me to have a mortgage broker who could answer all my questions in a timely and professional manner....
4 months ago
Stuart
Great team who works to get you exactly what you need, they made the whole process smooth and painless, so I would highly recommend them.
4 months ago
Danielle
I honestly couldn't have asked for a better service with UK Moneyman! I have been working with Charlie and Wendy! They have been SO helpful throughout the whole process and so supportive, never a hassle for them when I've been bombarding them with...
5 months ago
Monitoring the entire market 24/7