1. Speak with a Mortgage Advisor – It's Free!
7 days - Evenings & weekends, we offer flexible mortgage advice, working around you and will be there when you need us.
Speak with an experienced mortgage broker today to run through your options and answer all your questions.


2. We Search 1,000's of Mortgage Deals
As a trusted mortgage broker, we'll shop around to find you the best mortgage.
Your mortgage advisor will search through 1,000's of mortgage products to find you the best deal for your individual circumstances. Saving you both time and money.
3. Dedicated Case Manager
A dedicated case manager will be your point of contact and will progress your mortgage application through to completion.
Your dedicated case manager will progress your application, taking care of everything and overcoming any hurdles we meet along the way.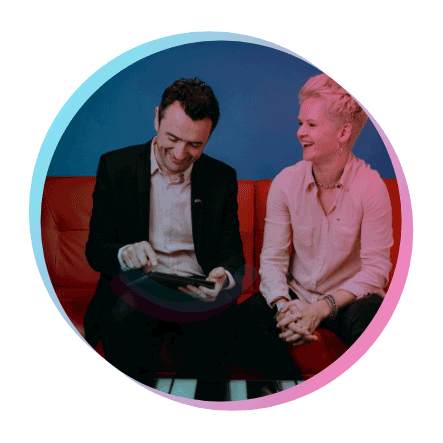 4.Mortgage Offer Time
Nothing left to do but complete your purchase or remortgage.
Once you have received your formal mortgage offer it is back to your conveyancer for completion of your purchase or remortgage.
Our Customers Love Us
2000+ 5-Star Reviews
Derek
They were great when handling our mortgage application even though it was a bit different to the normal one. Highly recommended
3 days ago
Michelle
The team at UK Moneyman have been excellent, really informative, providing sound advice with no judgement and supporting the best possible way forward for myself. I would definitely use the team again, they've made the whole process simple and...
2 weeks ago
Lawrence
Great company to work with, very helpful and excellent communication. Chris and Jo did a great job with our application. I highly recommend.
2 weeks ago
Gemma
Excellent speedy service and always available to work around the best times for us, including calls at weekends
1 month ago
Gillian
Having dealt with Leo previously I knew I would be getting a brilliant service and a good deal.
1 month ago
Karen
Very helpful.Quick response to any questions or concerns. Selected the right product to meet our requirements.
1 month ago
Stephen
We went to the Moneyman to start with regarding a new mortgage only which went really smoothly and everything was explained in simple terms at our request Malcom made it feel at ease . Once i had the confidence with them we asked them to help with...
1 month ago
Victoria
Jenna was very quick to sort out my mortgage, it was very straight forward and easy.
1 month ago
John
UK money man are excellent and have walked me through every stage of both the initial mortgage process and the remortgage two years later, couldn't recommend them enough!!
1 month ago
Antonia
Matt Collinson and Meghan Robinson were absolutely wonderful. Provided updates, always avaliable and dealt with our mortgage so quickly! We had a mortgage offer within 2 and a half days and they sorted it all. Absolutely over the moon and would...
1 month ago
Babak
So fast and brilliant services which surprised us and the agent by receiving the mortgage offer less than one week. Malcolm is very responsive
2 months ago
Alistair
We used UK Moneyman for our first mortgage back in 2021. When it came to remortgaging, we confidently used their services again. Chris has been fantastic at reassuring us around the changes in interest rates and explaining everything clearly. Meghan...
2 months ago
Hannah
The whole team at UK Moneyman have been so friendly and helpful, whilst also providing an excellent service and securing me a mortgage offer really quickly. Even when there were questions and changes, they went over and above to help and always came...
2 months ago
Sarah
Fantastic service from Tom Bowes
3 months ago
Brooke
Excellent service, great communication & highly professional
3 months ago
Khristopher
Malcolm and Meghan did a great job with my application which due to a chain breaking down had to be done for two different properties, was kept informed throughout and they made me aware of changes in the market i didn't know about. Would happily...
3 months ago
Hilary
Matt and Wendy worked tirelessly and creatively to reach a great mortgage outcome for me in what was a less than straightforward journey. The commitment and advocacy was fist class and communication, always excellent. Matt really earned his broker...
4 months ago
Nina
I'm very happy with the services UK Moneyman have been providing during my buying process so far. I'm a first-time buyer so it was very important to me to have a mortgage broker who could answer all my questions in a timely and professional manner....
4 months ago
Stuart
Great team who works to get you exactly what you need, they made the whole process smooth and painless, so I would highly recommend them.
4 months ago
Danielle
I honestly couldn't have asked for a better service with UK Moneyman! I have been working with Charlie and Wendy! They have been SO helpful throughout the whole process and so supportive, never a hassle for them when I've been bombarding them with...
5 months ago
Frequently Asked Questions
What is a mortgage broker?
A mortgage brokers responsibility is to help clients find the best mortgage deal for them based on their individual situation.  A mortgage broker, also known as a mortgage advisor, can search thousands of deals to save their clients time and money.  
The mortgage broker role acts as a bridge of experience and knowledge between borrowers and mortgage lenders.   A mortgage broker will also offer guidance and support throughout the whole purchase or remortgage process and help clients overcome any hurdles that they face along the way such as with surveys, legal reports, valuations, etc.  
Getting a mortgage isn't easy and by having a mortgage broker by your side throughout the whole journey can prove invaluable.  
As a trusted mortgage broker, we'll look at your financial situation, compare your mortgage options, use our knowledge to navigate through lender criteria, and guide you through the application process, all whilst finding the best deal.
Read our article "What is a mortgage broker?" to learn more or head on over to our About Us page, to learn more about us.
Why should I use a mortgage broker?
The main advantage of using a mortgage broker is that you'll be in for a smooth ride.   It's not easy getting a mortgage approved and offered and the journey can prove stressful and time consuming without a mortgage broker on your side.
Your mortgage broker will be experienced in dealing with all client situations and will have vast knowledge of lending criteria.  Your mortgage broker will aim to get your mortgage application with the most suitable lender for your personal situation right first time!
Often, the interest rates advertised on price comparison sites and social media are only used as sales tools and are not readily available when customers come to apply.
Our mortgage brokers work hard to save you time and effort by handling paperwork, negotiations, and communication with lenders on your behalf. At UK Moneyman, we offer expert mortgage advice, ensuring you make informed decisions and choose a mortgage that aligns with your financial goals and circumstances. 
What lenders do mortgage brokers work with?
A mortgage broker can access all mortgage lenders' products in the marketplace to get you the best deal with the most suitable lender.  
There are lots of factors to consider when placing a deal with a mortgage lender such as service level speed, interest rates, and lending criteria.   
Is a mortgage broker and a mortgage advisor the same thing?
Yes, a mortgage broker and mortgage advisor are the same thing in a company like ours.  Our company is classed as a mortgage broker, and our advisor's job titles are mortgage and protection advisors.  
Where this won't be the case is in a bank or company that can only offer mortgage deals from their own range and aren't able to shop around to find you the best deal. 
How long does it take to get a mortgage?
It takes on average 1-21 days to be approved for a new mortgage, usually by this time, 99% of our clients have received their mortgage offer document. A mortgage offer is valid for around 6 months which will give time for your conveyancing process to be completed.  
Approval will usually be more streamlined and quicker using a mortgage advice service via a broker due to their expertise and having a dedicated case manager by your side chasing it up and connecting the services.  
The length of time it takes to get your mortgage approved will be influenced by the complexity of your financial situation, for example, your credit score, your income mix, how big your deposit it and if there are any valuation or survey problems to overcome.  
You can help your mortgage advisor and case manager get your offer faster by being quick to reply to any emails and provide any documents that are required along the way such as your ID, bank statements and proof of earnings.  
Look at our article "How long does mortgage approval take?" to learn more about this topic. 
What do mortgage advisors do?
Mortgage advisors, often called mortgage brokers, save you both time and money by getting you the best deal and remove the stress throughout the process by dealing with your lender on your behalf.  
Mortgage advisors provide valuable guidance and support throughout your entire mortgage process. Our mortgage advisors at UK Moneyman will assess your financial situation, review your borrowing capacity, and recommend suitable mortgage options based on your needs. We are here to help with the application process, gather necessary documents, and liaise with mortgage lenders on your behalf. 
Mortgage advisors have access to exclusive deals that will not be available to you directly and have the experience and knowledge to place your application with the lender most suitable for your situation, usually resulting in a quicker mortgage offer document.  
Our mortgage advisors offer expert advice on different products, interest rates, and repayment terms, ensuring you understand the implications of your mortgage choices. They will also look to recommend appropriate insurance to help protect you and your family's financial future. Their goal is to help you secure the most suitable mortgage deal tailored to your individual circumstances.
Take a read of our article "What does a mortgage broker do?" to learn more. 
Can a mortgage advisor help me find the best mortgage rate?
A mortgage advisor will help you find the best mortgage deal for your personal situation.  Often, the headline rates that you see advertised online and on social media will not be available to most customers due to loan-to-value ratio and lending criteria. 
Our mortgage advisor team will shop around thousands of deals on your behalf, saving you both time and money and will recommend the best deal for you.  
Often, mortgage advisors can access exclusive deals that are only available via intermediaries also. It's always worth speaking with a mortgage advisor to get a free quotation.  
Mortgage rates change daily therefore if you've got an older quotation, it's always best to get this updated when you're ready to proceed.  Our mortgage advisors have some brilliant intermediary only software that will search both criteria and rates to get you the best deal available.  
Also, factors such as employment type, the amount of deposit you're putting down and credit history will influence the mortgage rate you pay. 
What happens when my fixed rate mortgage ends?
At the end of your fixed rate mortgage deal, if you've taken no action, you'll be placed on to your lenders standard variable rate (SVR).   
As part of our mortgage advice service, we contact our clients from 6 months before their mortgage deals ends to secure a new rate.  By locking in a rate 6 months before, our clients have peace of mind that they are protected against any future interest rate increases. 
Our clients will get a second roll of the dice as most lenders will allow you to switch to a better rate if rates have reduced in the 6 months running up to your end date.  
Your mortgage advisor will consider your further advance mortgage deals that are available with your current lender and compare these with a remortgage to a new lender.   
As your fixed rate is ending and before you secure into a new mortgage deal it's a good idea to consider your plans, for example, is your property the right size, are you looking to release any equity for home improvements etc.  Your mortgage advisor can help you here.  
With your fixed mortgage rate ending, you may have options to consider such as changing the term of your mortgage, adding or removing a name, making overpayments etc.   Our mortgage advisor team will be able to help here should there be anything you'd like to discuss.  
Learn more about mortgage rates on our YouTube Channel using the button below, to keep up to date with the latest market updates.
What information do I need to provide to a mortgage broker?
During a quick conversation, just basic details such as income and employment is fine and what you are looking to do.  Your mortgage broker will be able to answer your questions and give you a rough idea of how much you can borrow and how much it will cost.  
To proceed with an application, your mortgage broker will need to ask you certain questions to complete their 'know your customer' fact find.  Information such as address history, work situation, how many children you have and your objectives/plans with the new property will be discussed.  
Documents such as ID, 3 months bank statements and proof of earnings will also be requested to evidence your situation and you'll need to pass a credit check with your new mortgage lender. 
What happens if my mortgage application is declined?
Speak to a trusted mortgage broker! Many of the clients that approach us have already tried something first, whether this be online or with their bank and have hit a problem along the way, even after a mortgage offer has been issued.   
Getting a mortgage isn't easy and it's not all about applying for the lowest rate you see.  Opting for mortgage advice, you'll benefit from your brokers expert technical knowledge of lending criteria and experience to get your mortgage placed right first time.  
Hurdles such as failing a deeper second lender credit score or overcoming a conveyancing or property type issue are the main reasons for declines. Another one is taking new credit out after your mortgage has been offered and then failing their affordability checks, an example of this is buying a new car on finance.   
Mortgage lenders have access to in-depth credit information from many sources and they can run credit checks anytime, right the way up to your completion date.    
Popular Mortgage Broker Services:
We search 1000s of mortgage deals Regulatory Information
UK Moneyman Limited is Registered in England, No. 6789312 | Registered Address: 10 Consort Court, Hull, HU9 1PU.

Authorised and Regulated by the Financial Conduct Authority.
We are entered on the Financial Services Register No. 627742 at www.register.fca.org.uk

The information contained within the website is subject to the UK regulatory regime and is therefore primarily targeted at customers in the UK.
Should you have cause to complain and you are not satisfied with our response to your complaint, you may be able to refer it
to the Financial Ombudsman Service, which can be contacted as follows

The Financial Ombudsman Service, Exchange Tower, London, E14 9SR
www.financial-ombudsman.org.uk