Our journey
starts here
Why pay more than you have to on your mortgage? We'll make your remortgage process as simple as possible while comparing 1000's of deals to recommend the best one for you. Remortgage with UK Moneyman for a better interest rate, to change your mortgage term and/or look at capital raising options. We're able to provide remortgage advice to help you raise money for home improvements such as an extension/kitchen etc, to fund a further property purchase, and for debt consolidation purposes.

You don't want to be paying more interest than you have to! We may be able to save you £1000's by switching to a new mortgage deal or look at reducing your mortgage term. We'll compare the deal being offered by your existing lender to what we recommend to see if you can save.
If equity is available, many customers also choose to capital raise when remortgaging for reasons such as consolidating debts and home improvements. Options such as adding and/or removing a name from a mortgage may also be available at this time.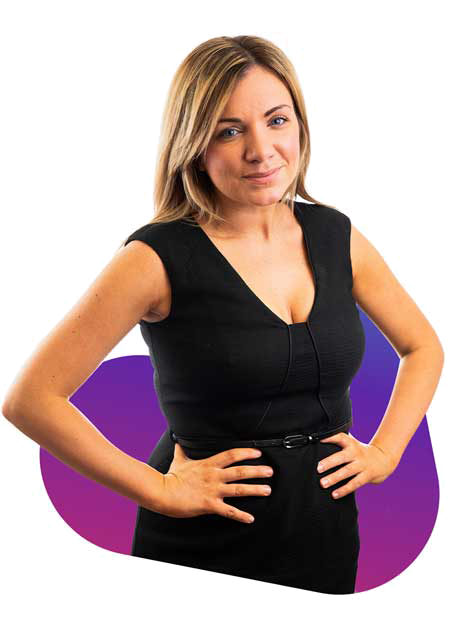 Meet Kayleigh, one of my
remortgage advice experts
"My role within UK Moneyman is not just about finding your initial mortgage deal, it's about making sure none of our customers are ever paying more interest than they have to.
It's amazing how much money you can save by shopping around, I regularly save customers money on their monthly mortgage payment and/or reduce their overall term to save interest.
I'm also able to look at debt consolidation remortgage advice for personal loans and credit cards, often improving our customers lifestyle by saving £100's per month.
My colleagues and I are available for remortgage advice 7 days a week, until 10pm to answer all of your questions by phone or email, no matter how small.
I worked in 2 High Street banks before working at UK Moneyman. It's great to be able to use my experience and knowledge in order to find the right lender for each customer, beat's turning long standing customers away because 'computer says no'.
Our customers lives are more complex now and time is very precious to them, it's rewarding to be able to actually help and to make the remortgage process as smooth as possible. "
Work patterns are becoming more complex, and unlike most high street banks, here at UK Moneyman we are able to adapt. As long as you are able to prove your income in the form of tax calculations (SA302s) and tax overviews, you'll be in a great position for a remortgage with UK Moneyman.
Sole trader/partnership
Usually with a minimum trading of 1 year we are able to help. Most lenders calculate sole trader income based on an average of the last 3 years, some are happy with the last 2, and others are happy with the latest tax return.
Limited company owner
Whether you are receiving income in the form of dividends, salary, a mixture, retaining your profit in your business and/or pension contributions, your UK Moneyman advisor will prove invaluable. With our experience and knowledge, you'll be in safe hands with us.
Freelancers
Weekly rate multiplied by 48 weeks is the usually maximum income we can work from to calculate your maximum borrowing. Lender criteria varies significantly here and it's our job to recommend the best remortgage deal for you.
Contractor
The great thing here is you could be treated as both self-employed or employed depending on lenders policy, it's our job to know our lending criteria here. Even if it's your first year, it may be possible to help depending on how many months you have left on your contract.
Why use UK Moneyman?
Clear & Simple Remortgage Advice
We are Open & honest, we will compare what your current lender is offering you to what deals we have access to. Our mortgage advisers are available 7 days a week 8am – 10pm to help and guide you throughout the whole process.
Don't take our word for it
Here's what our customers have to say
Malcolm's
Remortgaging Guides
Let's
get mortgaging!
Call free 8am to 10pm